At Emport LLC, we consider ourselves partners, not vendors. We offer support to all of our customers, from downloadable resources to personal training.
There is no one-size-fits-all answer for gluten or allergen management; every facility carries different risks and will require a different approach. Our easy reference guides offer solutions and insights into common issues for any hazard plan. Best of all, they're available as free downloads!
Best Practices Flow Chart
Best Sampling Practices
Case Studies in Manufacturing
Polar Compounds in Fryer Oil
GlutenTox Pro
Testing Log
White paper: Get the most out of your allergen tests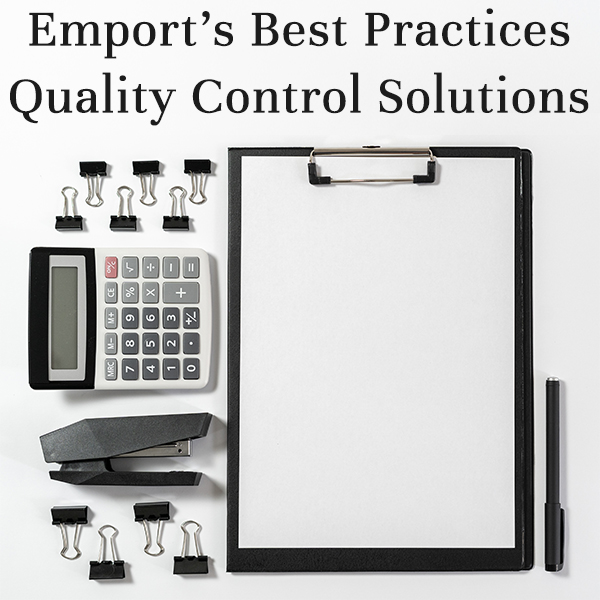 Controls and Reference Materials for Matrix Validation and Proficiency Testing
Maybe you're training new employees on gluten testing. Maybe you've gotten some unexpected results while running routine tests. Maybe you want to ensure that your test kit and testing environment haven't been contaminated with gluten. What can you do to assure that your results are correct, and not because of faults in your test procedure? The answer is simply to run a control test.

Contact Emport for a full list of available Proficiency Tests and Reference Materials.
Tests are available for Microbiology, Allergens, and more!
Emport offers video training sessions, tailored to your team's needs and scheduled at the time that's best for you.
Training sessions are designed to increase user confidence and reduce user error during on-site gluten testing. Thanks to simple video technology, an Emport staff member can be available whenever is best for busy quality assurance professionals. In a custom-tailored training session, food safety team members can address site-specific concerns and also learn how GlutenTox Pro can test foods and surfaces for gluten.