Quality control for commercial kitchens.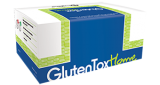 Need to test for gluten at home?
Commercial-quality, user-friendly. Clear results in less than 20 minutes.
Free guides and best practices -- subscribe to the Emport Newsletter.
The reputation of your company depends upon producing allergen-free products.
Emport LLC provides the tools and services you need to ensure food safety and minimize the risk of allergen recalls.
Learn about our line of test kits including GlutenTox, AlerTox, and OleoTest.
Already know what you need? Place an order now.
Access Emport's Best Practices downloadable resources.
Stay on top of the program.
Access our free guides for food safety walkthroughs, lab testing DOs and DON'Ts, and more.