Rapid Protein Residue Test
Are you looking for a fast and easy way to verify your day-to-day cleaning procedure? With AllerSnap™ protein swabs, you can check for low levels of protein residues on a variety of environmental surfaces. Testing for general proteins allows you to confirm whether or not your surfaces have been adequately cleaned, and can help you conform to SQF and other food safety standards.

Easy to use and program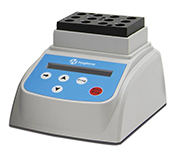 Ask us about the part the incubator plays in conducting AllerSnap swab tests.
How does AllerSnap™ work?
Most allergens are
glycoproteins
and can be detected by protein tests.
AllerSnap™
uses the biuret method, which is a broad spectrum monitoring method primarily used to verify your cleaning SOP.
The test is easy: swab the testing area and snap the bulb to release a reagent. Incubate the swab for 5-30 minutes then match the color to the chart: green means clean and purple means re-clean. The incubator is a necessary piece of equipment; the tests cannot by conducted with out it.
Please note: general protein swabs are not a substitute for allergen-specific tests like AlerTox Sticks and should not be used for program validation.
Product Features
100 swabs/case
Easy to use and activate
Results in 5-15 minutes depending on sensitivity requirements
Separate incubator required
Proactive, qualitative approach to verification
Broad range, non-specific protein screening
Eliminates mistakes and waste
No separate wetting agent or reconstitution step required
Specifications
Pre-moistened swab provides reliable collection and consistently reliable results
Patented Snap-Valve™ technology – snap & squeeze
Write-on swab tube label
Temperature stable, sensitive liquid-stable chemistry
Small, light-weight device
Low carbon foot print (100% recyclable)
Adjustable Sensitivity: Detects 5 or 10 µg protein depending on incubation time and temperature