Gluten Detection with GlutenTox
Detect even trace amounts of gluten in ingredients, liquids and surfaces.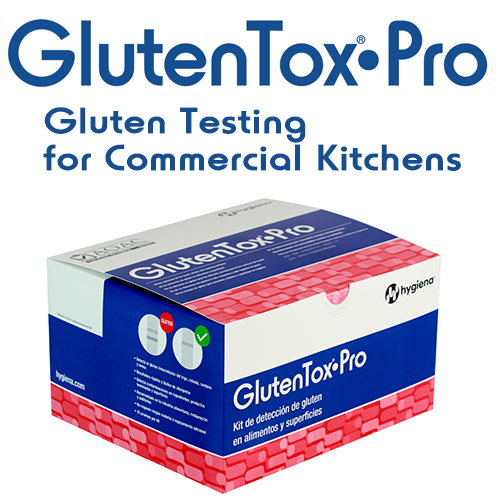 Developing a perfect gluten-free food isn't easy – so why let wheat get in the way? The GlutenTox test kits are specially designed to help identify gluten contamination before it harms anyone, allowing individuals and manufacturers to keep their gluten-free items safe for celiac or gluten-sensitive customers.
GlutenTox® Pro, GlutenTox® Pro Surface and GlutenTox® Sticks Plus quickly and accurately detect even trace amounts of gluten, giving you and your customers gluten-free peace of mind.

GlutenTox® Pro holds AOAC certification for detecting gluten in foods and on surfaces, license number 061502. Validation studies showed no cross-reactivity (false positives) and no false negatives, as well as 100% specificity and 100% sensitivity for food testing. Contact us for more detailed information.
GlutenTox Home is the user-friendly version of our professional test kits. With no special equipment or expertise, anyone can identify traces of gluten contamination in the comfort of their own kitchen. Effective on foods, beverages, or ingredients, this gluten test kit requires no special equipment and provides clear results in less than 20 minutes. See below for details.

For more information about on-site gluten testing, have a look at some of our most popular helpful hints: