Allergen test kits for the detection of allergens in food and on surfaces
Food allergy is an adverse immune response to a food protein. Over 160 foods can cause allergic reactions, but the majority of these reactions are caused by a small percentage of them. AlerTox Sticks are a rapid test for the detection and quantification of main food allergens including: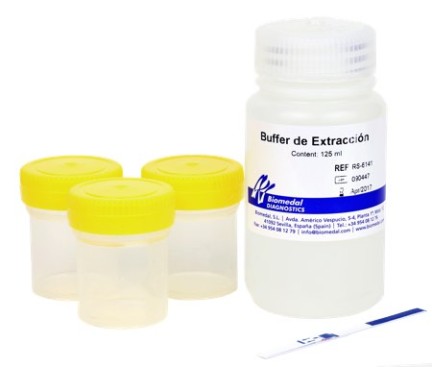 Almond
Casein
Crustacean
Egg
Fish
Hazelnut
Peanut
Soy
AlerTox Sticks kits are specially designed to help manufacturers keep their items free from the antigens that cause allergic reaction. It is user-friendly: no lab equipment or scientific knowledge required. It's a must-have for any manufacturer or commercial kitchen that wants to ensure food safety. AlerTox Sticks Features:
Quick and Reliable
Results in 10 minutes
No cross-reactivity
Emport is in the process of developing posts about each of the allergens that the AlerTox Sticks kits cover. You can read more in our current list of articles. Check back, we'll be publishing them on a regular basis.

AlerTox for Nuts: Almonds and Hazelnuts
AlerTox Sticks Crustacean targets Tropomyosin
Control Egg Allergen with AlerTox Sticks Egg
Fish Allergies? AlerTox Sticks Fish to the rescue!
Keeping you safe with AlerTox Mustard
AlerTox Peanut
AlerTox Soy

Emport would be happy to answer your questions. Contact us for information on how the test works, and for ordering.
For easy reference, download Emport's AlerTox fact sheet!