It's been a wonderful summer, and now it's time to say goodbye to Kristin. Good luck, Kristin!
Hello.  It's Kristin the intern again, and it's my last week working on "Team GlutenTox" (though I will always be rooting for them!).  For my last words to the GlutenTox readers, I wanted to just say thank you to all the celiacs in the world who have taught me something during this internship.
I didn't realize until I started working for Biomedal how much I take my mother for granted.  You see, I consider myself a pretty good daughter.  I say thank you at mealtimes, write a gut-wrenching Mother´s Day card, and try to encourage mother-daughter time.  Still, I don´t think I understood until I started reading the testimonies of other celiacs just how the gluten-free hard life is, or just what the risks are for celiacs like her.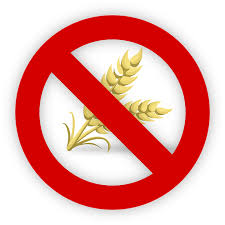 When my mother was diagnosed with celiac disease, I was in fourth grade, and this new disease my mother would talk about in hushed voices with my father seemed an inconvenience more than anything else.  Nevermind that celiac disease can cause pain on a daily basis, shorten lifespans, or increase the likelihood of contracting other diseases.  Nevermind that my mother would have to say no to foods that used to be her favorites, worry if she broke the rules even once, or resist even we we didn't make it easy for her.  Nevermind all that.  I just wanted to know why we couldn't have ravioli for dinner anymore.
I was too young to realize the great sacrifice that celiacs make.  Sure, there are ways to alleviate the pain of the disease.  A gluten-free diet can make the pain go away and might even reverse some of the negative effects of the disease.  Still, because this disease infects every part of your life, it is not only physical, but mental as well.  It eats away at your will power, always tempting you to make the wrong choice.
Before I came to work at Biomedal, before I had immersed myself in the celiac world, I had no idea how hard it was for my mother.  I knew that she went gluten-free, but I didn't fully appreciate the strength in that choice.  How ironic that I didn't understand that, when I have failed at so many diets because I couldn't will myself to eat differently.
After nearly ten years of being gluten-free, my mother is accustomed to the choices she has to make.  Still, there is that small look on occasion—when she has to say no to one of her favorites or opt out of a traditional food—that represents the struggle.  I know she wishes she was normal, that she didn't have to resist, that she didn't have to say "no."  Still, she stays strong every time, and I love her for it, because I know that sometimes she isn't staying strong for herself, but she is staying strong for us…her family.
Thank you to all the celiacs out there who have written, posted, researched, or helped the celiac cause.  Family and friends of celiacs owe everything to you.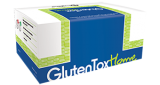 Need to test for gluten at home?
Commercial-quality, user-friendly. Clear results in less than 20 minutes.