Is your workplace safe from the coronavirus?
Maintain employee health, safety and confidence with a coronavirus monitoring program. By regularly testing surfaces and employees for the SARS-Cov-2 virus, you can help protect your workplace and workforce from COVID19 outbreaks.
Several months into the global coronavirus pandemic, it is well understood that enclosed spaces like offices and manufacturing facilities can contribute to the spread of COVID19. There are many tools available to increase the safety of any workplace, including regular monitoring. Emport LLC is pleased to offer a cost-effective, rapid environmental and personnel monitoring program for SARS-CoV-2.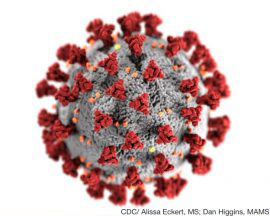 Analysis is based on the CDC 2019-nCoV Real-Time PCR Diagnostic Panel protocol and run by our ISO17025-certified partner lab. For both surface swabs and nasal swabs, next-day results are delivered to customers within 24 hours of sample receipt. The test can detect as little as 3 viral particles and detects both active and inactive virus.
Surface testing can be conducted on a wide variety of materials: wood, ceramic, rubber, metal, cloth, laminate and more. The sample collection process is incredibly easy and requires no medical or laboratory training; all swabbing materials are provided. Surface testing can:
Ensure cleaning and disinfecting programs are effective
Provide early warning signals of a potential COVID19 outbreak
Boost employee and customer trust and comfort during a challenging time
Testing for employees is via nasopharyngeal swab and can only be ordered and conducted by an appropriately trained and authorized medical professional. Any workplace considering employee testing must first consult with medical and legal professionals to draw up a comprehensive plan.
Testing, whether surface or person, requires a 25-test commitment. Cost per test is less than $100 and team members are on hand 24/7 for emergency support.
Alongside coronavirus-specific testing, Emport LLC offers a variety of workplace PPE like masks, shields, hand sanitizer and gloves. See the list below, or contact us with questions.