New Vegan Milks are Delicious for Some, but Dangerous for the Allergic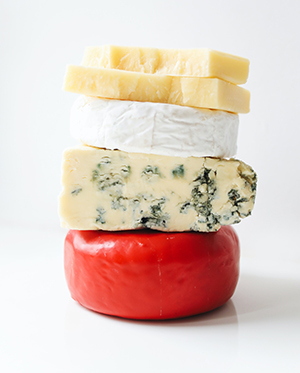 Thanks to new developments, milk can be made through fermenting microflora — but while it doesn't involve cows, it still contains allergenic milk proteins.
Cutting-edge companies like
Perfect Day
are using new technologies to make sustainable, animal-free dairy products. The protein powders, ice creams, cream cheeses and other foods made with their ingredients are completely vegan. If you're
allergic to milk
, you might be thinking that this new technology might be a good fit for your dietary needs. However, buyer beware: these vegan products made from fermented microflora contain allergenic milk proteins.
Food scientists have made it possible to train specific bacteria to convert a slurry of microflora into milk proteins. In fact, the proteins are identical to those from a cow — and they will trigger an allergic reaction to dairy. However, these vegan alternatives should be fine for those that are lactose intolerant.
Items made with Perfect Day's vegan milk protein will generally have a small warning saying something like, "Contains Milk Protein" on the packaging. They will genearlly be listed as "animal-free whey protein" in the ingredients. However, many companies use this protein as an ingredient and the specific description can vary based on which company's product you're looking at.  
It's also important to note that the protein is available for food service use, including a popular wholesale gelato line. If you're in a restaurant that offers a new vegan gelato, it could be using this ingredient.
Don't be surprised if more companies start harvesting the power of fermentation to create foods that are sustainable and tasty — but not necessarily safe for people with allergies.
Some important things to keep in mind!
1. If you have a milk allergy and you've been getting your dairy fix by purchasing vegan-friendly products, always read the labels! Check the labels every time you purchase something, because you never know when ingredients or formulations can change. 
2. Don't use "vegan" as a shortcut for "safe for someone with a milk allergy" or you could find yourself in danger. 
3. If you're making food for the vegan market, remember that using this dairy substitute will require allergen labeling! This will affect production on every level, from small bakeries and boutique production, to chain restaurants and manufacturing.
4. Because the proteins are functionally the "real thing", lateral flow kits like
AlerTox Sticks PLUS Milk
should detect them easily. However we always recommend validation of any new test method you choose to use. Because this particular protein is whey, a casein-only kit may not show positive results.