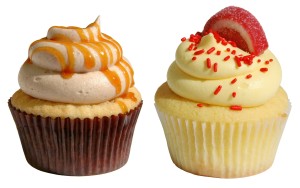 Did you know that individuals with celiac disease and food allergies are covered under the Americans with Disabilities Act (ADA)? The landmark case was decided on back in 2012, and since then we've come a long way in raising the awareness of dangers of gluten for the celiac and gluten intolerant. In 2009, a group of college students brought a suit against Lesley University in Massachusetts. The University had a policy of a mandatory meal plan as part of their tuition package, but did not offer accommodations for dietary restrictions, including those affected by gluten.
The students filed a charge of discrimination under the ADA, alleging that the university failed to make reasonable accommodations. It took three years, but the suit was settled on December 20, 2012. This settlement stipulated that that gluten and allergen related medical conditions were covered under the Americans with Disabilities Act of 1990. The University was given a long list of stipulations, with details that covered kitchen and documentation practices. As you might expect, students were required to be proactive about contacting Dining Services to explain their needs, and proper documentation was required before an Allergen Plan was put into place.
The ADA was amended, effective January 1, 2009, and the definition of disability was revised to include an "impairment that is episodic or in remission … if it would substantially limit a major life activity when active." 42 U.S.C. §12102(4)(D). In other words: a food allergy can make life tough if you don't take precautions.
Since then, there has been a marked rise in universities and colleges offering gluten- and allergen-free menu plans. Just a few months ago, the University of Wisconsin announced an expansion of its gluten free menu options, citing a dramatic increase student requests. There are reviews published for a number of Universities that have gluten free menu plans. While K-12 schools still require medical documentation for special dietary restrictions, but menu options are available in most schools.
One of the questions that did arise from the settlement: are restaurants obliged to comply with the ADA's dietary regulations? Generally speaking, no. Since restaurants are not a public space they are under no legal obligation to provide food for any particular dietary requirements. After all, a restaurant can simply be avoided. A mandatory meal plan on a campus with limited other food options is a bit tougher to work around.
If you have other questions about how the Justice Department's decision about Lesley University impacts gluten-free or allergen-free dining in your own life, visit their helpful Q&A about the Americans with Disabilities Act and food allergies.