Since the beginning of discussions on the new Food Safety Modification Act (FSMA) in July 2012, there has been increased talk about HACCP and HARPC within the food safety and production world. Some people tend to use these acronyms interchangeably, however there are distinct differences between the two that are worth knowing in order to fully understand the new act and how it might affect the way your company operates.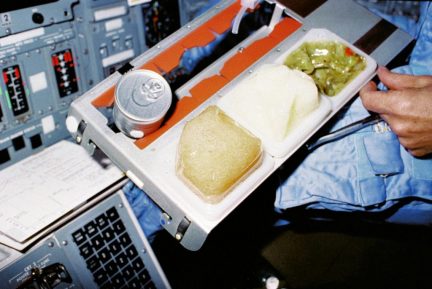 To begin, we will start with a brief history lesson. Hazard Analysis and Critical Control Points (HACCP) was originally developed in the late 1950s and early 1960s by Pillsbury and NASA to ensure that the food consumed by the first astronauts was safe and would not make them sick while in space.
Since this first journey to space, HACCP has continued to develop and is still prevalent in the food safety world today. In 1989 the first official HACCP document was published, standardizing 7 principles including Hazard Analysis, Critical Control Point Identification, Establishment of Critical Limits, Processes for Monitoring, Corrective Actions, Record Keeping, and Establishment of Verification Procedures.
Today, HACCP is still a global standard for food safety for low-acid, canned food, juice, and seafood processors, however it does not apply to all food producers. This is where HARPC steps in.
Hazard Analysis Risk-based Preventative Controls, also known as HARPC, can be viewed as a catch-all for food safety. It is required with the adoption of FSMA and applies to almost all food-processing facilities in the United Sates or abroad that produce food for distribution in the US. The only exceptions are producers that are not already adhering to HACCP requirements, are small or very small businesses as defined by the FDA, or already follow Good Manufacturing Practices (GMP) for dietary supplements.
HARPC requires that facilities conduct a thorough hazard analysis for current food-processing procedures, followed by the development and implementation of preventative controls and the detailed monitoring of effectiveness and efficiency. Each company's HARPC plan must be reanalyzed at least every 3 years, and even more often when new products, equipment or procedures are introduced or changed.
A unique but important aspect of HARPC regulation is the planning for potential terrorist attacks and intentional adulteration or contamination of food. This part of regulation requires that each company has a food-defense plan, which should include additional security and visitor control in processing and production areas.
An additional change that food producers must keep in mind is that both HACCP and HARPC both include food allergens as a Food Safety Hazard. This means that companies must have plans in place to deal with accidental cross contact for the top 8 allergens covered under FALCPA (Food Allergen Labeling and Consumer Protection Act). Facilities must reduce or eliminate cross contamination of the top 8 food allergens, which are milk, eggs, fish, crustacean shellfish, tree nuts, peanuts, wheat, and soybeans, as well as ensure that all of these major allergens are properly labeled on food items.
The FDA has allowed 1-3 years after publication for companies to implement a new plan that complies with the new rules and regulations of HARPC under FSMA. However, this is a federal mandate, and if a company does not adhere to these policies after the allotted time period, then they may be subjected to criminal prosecution.
The biggest take-away for affected companies is that if your food safety plans adhere to the regulations of HARPC, then you are also adhering to all rules and regulations of HACCP. However, if your company's plan adheres to all rules under HACCP, then it may not be covering regulations mandated by HARPC. This means it is imperative for companies to determine how to change or update their plans to fit with all new HARPC regulations to ensure the highest standard of food safety.