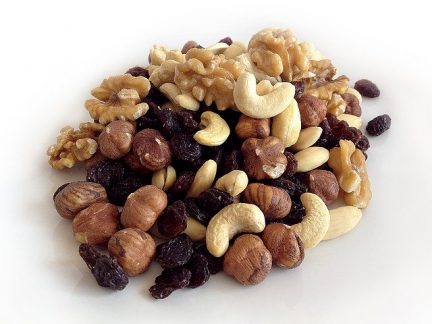 In an effort to keep the public safe, the USDA's FSIS (Food Safety and Inspection Service) has released a new guide for controlling allergen contamination in food processing.
"Our mission as a public health agency is to protect America's most vulnerable populations, including children, from harm, and these new guidelines do just that," said USDA Deputy Under Secretary for Food Safety Al Almanza in a USDA press release. "Beyond keeping our families safe, these guidelines also provide a useful tool to help food companies avoid preventable, costly recalls."
The USDA recognizes that food allergies are a serious health risk, impacting 2% of the adult population and up to 4% of children under 18. And the diagnosis of food related allergies has been steadily increasing over the last twenty years.
The new guidelines are part of an ongoing effort to reduce the number of manufacturing recalls attributed to allergen contamination. They represent best practice recommendations, geared towards meat and poultry products, and are in no way mandatory or legally required.
With an expanded program of inspections, the FSIS has increased the number of recalls due to allergens. Most recalls can be traced back to one of three causes: changes to ingredient suppliers, products being placed in the wrong package, or changes to product or ingredient formulations.
The newly finalized guidelines are meant to help food manufacturers and processors correctly identify and comply with labeling regulations in the declaration of all ingredients. The guide is comprehensive, containing information on evaluating your manufacturing process from incoming ingredient to finished product. Appendices include helpful diagrams and flow charts for ingredient handling and labeling; typical scenarios and the proper solutions to these common problems; and, perhaps most interestingly, a list of many of the names that allergenic foods are often listed under / many common ingredients that often contain allergens. 
This allergenic ingredient list was complied by Food Allergen Research and Education (FARE), and you can learn more about the impact allergies have on their website.
And, as a reminder from the USDA:
Consumers with food safety questions can "Ask Karen," the FSIS virtual representative available 24 hours a day at AskKaren.gov or via smartphone at m.askkaren.gov. The toll-free USDA Meat and Poultry Hotline 1-888-MPHotline (1-888-674-6854) is available in English and Spanish and can be reached from l0 a.m. to 4 p.m. (Eastern Time) Monday through Friday. Recorded food safety messages are available 24 hours a day. The online Electronic Consumer Complaint Monitoring System can also be accessed 24 hours a day at: www.fsis.usda.gov/reportproblem.