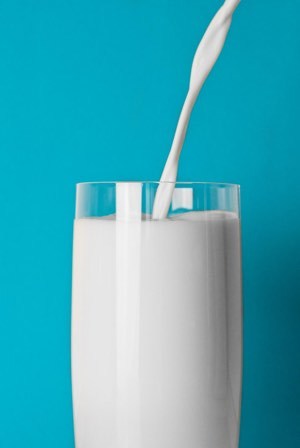 If you're a food producer, the Big 8 Allergens pose a risk to your products, your customers, and the reputation of your company. Milk allergy is counted among the most common of those allergens that affect children.
Milk allergy isn't the same as lactose intolerance, and the two have vastly different causes and consequences. As with any allergy, Milk allergy is an adverse reaction to a protein. Lactose intolerance occurs when the enzyme (lactase) that metabolizes lactose isn't present in the digestive tract.
Who is affected?
Approximately 2.5 percent of children younger than three years of age are allergic to milk, with the allergy developing in infants with their first year. Luckily, most children outgrow their allergic reaction. Cow's milk is the leading cause of allergic reactions in young children, but there is a strong cross reactivity to other animal milk.
Milk protein can be found in unexpected places.
Milk proteins are frequently used as ingredients in cosmetics and carriers for medicines. These products can also cause allergic responses in milk-sensitive patients.
Some brands of canned tuna fish contain casein.
Many non-dairy products contain casein.
Some meats may contain casein as a binder.
Shellfish is sometimes dipped in milk to reduce the fishy odor.
Some medications contain milk protein.
There is a high risk of cross-contamination for milk protein, creating a need for stringent sanitation practices. In any shared facility, hazard control for allergens is a challenge, especially in cleaning procedures for equipment. For instance, meat slicers are frequently used for both meat and cheese products. Some specialty products made with milk substitutes (i.e., soy-, nut- or rice-based dairy products) are manufactured on equipment shared with milk and can present that additional challenge.
People allergic to milk often have questions about the following ingredients. These ingredients do not contain milk protein and do not need to be restricted by someone avoiding milk:
Calcium lactate
Calcium stearoyl lactylate
Cocoa butter
Cream of tartar
Lactic acid (however, lactic acid starter culture may contain milk)
Oleoresin
Sodium lactate
Sodium stearoyl lactylate
What is the root cause of a milk allergy?
A milk allergy is an immune reaction to one of the many proteins in animal milk, although it is most often caused by the alpha S1-casein protein in cow's milk.
Did you know?
Most individuals who are allergic to cow's milk are likely to be allergic to milk from other animals like goats or sheep.
The blood proteins present in cow's milk are also present in meat (beef). These proteins are not the major allergenic proteins in milk, but for around 10% of milk allergic patients, allergy to milk goes together with allergy to beef.
What are typical symptoms?
Often, children with a milk allergy will have a "slow" reaction, which means symptoms will develop over time—perhaps within several hours to days later.
Symptoms associated with a slow reaction are:
abdominal cramps
loose stool (which may contain blood or mucus)
diarrhea
skin rash
intermittent coughing
runny nose or sinus infection
failure to thrive (slow to gain weight or height)
Symptoms that occur quickly (within seconds to hours):
Although rare, it is possible for a child with a milk allergy to have a serious reaction known as anaphylactic shock. Anaphylactic shock may cause swelling of the throat and mouth, cause a drop in blood pressure, impede breathing, and can lead to cardiac arrest. Anaphylaxis requires immediate medical attention and is treated with epinephrine (EpiPen) in the form of a shot.
AlerTox Sticks Casein
AlerTox Sticks kits are specially designed to help food manufacturers monitor levels of common allergenic proteins at every step of production and in a variety of matrices. As with all of our tests, the kits are easy to use, accurate, and robust.
The AlerTox Sticks Casein Casein kit is also suitable for the detection of Casein proteins in goat and sheep milks. This is possible because the proteins found in milk from these three species are 85% identical. Because this protein is so similar, milk from goats and sheep harbor the same allergic potential of cow milk.
Interested in AlerTox Sticks Casein? Contact Emport staff for details.
Learn More About Milk Allergy