Keep yourself safe from accidental gluten-ing with these travel tips!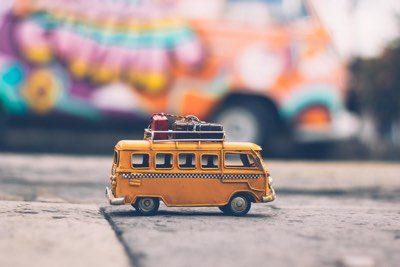 It's nice to get away. Nothing can refresh you like new experiences. It does, however, have its perils for those that have food issues, especially celiac! But just keeping a few key points in mind can relieve the anxiety of enjoying your trip.
Always keep a gluten-free snack handy
Sometimes it's difficult to find gluten-free snacks when you're traveling or even out with friends. Don't be tempted by snacks offered by your friends and well-meaning travel companions; You can't always be sure of the contents! That's why leaving home with a gluten-free snack (or two or three!) in your bag is a good idea, so you can have gluten-free munchies whenever you need.
Save the adventure for the sights!
The best way to avoid accidental gluten-ing while visiting exotic locations (Like, for instance, Madison, WI) is sticking to foods and meals that you usually consume; you'll always be sure you're safe with the tried-and-true! However, you don't have to flatly refuse to try new foods or snacks that enrich you gluten-free diet, but you should limit your experiments and not take too many chances. In case you're trying new foods, it's necessary to be informed about their content, preparation, and to confirm they are indeed gluten-free. If you try several new foods in a small window of time, you won't know for sure which one is the cause of any negative effects.
Go to trustworthy restaurants that you are familiar with!
You know that eating out and avoiding gluten can become an odyssey in itself. The easiest solution to avoiding gluten is going to reliable and trustworthy restaurants that you are familiar with. It's also possible to find restaurants that are serving exclusively gluten-free dishes at your destination. This doesn't mean that restaurants that serve gluteny dishes are out of the question! Just make sure to verify that necessary measures are taken to avoid cross-contamination at the restaurant. You can always ask the waiter about the meals' composition and confirm they can appropriately prepare gluten-free meals. You can even call in advance to talk with the kitchen staff about your needs and what their precautions are!
Make sure the waiter knows about your needs as a celiac!
It's important to emphasize that you are not able to tolerate gluten with the wait staff. Insist that your waiter understand your needs. All the better if the meal will be served by the person taking your order since the possibility of confusion is reduced when fewer people are involved. A tool that many travelers find handy are gluten alert cards. There are several resources for these cards, which you can download and print yourself.
Check for celiac-friendly options at your destination.
It's essential to get ready and do your research so nothing interferes with your trip. From the very beginning of your trip, make sure the airline you're traveling with has a gluten-free menu. Contact the hotel or the place you are staying to see if they have recommendations. If you are traveling to attend an event, you can check to make sure that the venue either has gluten-free offerings, or that they can make a recommendation.
Look for alternatives to hotels.
One option is to stay in an apartment with its own kitchen so you can control the preparation of gluten-free meals. It wouldn't have to be every meal, but even being sure about one or two meals a day can relieve the stress and uncertainty of traveling. It also can be useful to locate supermarkets close to your accommodation where you can buy gluten-free products. Some smaller venues, like a Bed & Breakfast, might be more willing to accommodate special diets.
Research the country of destination and check its celiac association website.
If you're traveling abroad, it's important to gather as much information as possible. What are the typical foods in that country, the most extended alimentary habits, if the most consumed products are gluten-free, etc. Other good idea is to make a broad search for restaurants and places where you can find gluten-free meals and snacks. One of the best ways to be ready for your travel is to consult the celiac association website of the country you'll be visiting. Members of online communities around the world share experiences in restaurants, recommending safe places for gluten-free dining; it's always good to have feet-on-the-ground referrals!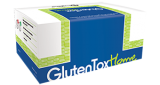 Need to test for gluten at home?
Commercial-quality, user-friendly. Clear results in less than 20 minutes.