Have you been testing foods for gluten to manage your celiac disease?

Gluten testing can be a great source of peace of mind for anyone on a gluten-free diet. Whether you or a family member are newly diagnosed with celiac disease or non-celiac gluten sensitivity OR you're an old hand at navigating the gluten-free lifestyle, no one wants to be blindsided by accidental glutening.
While using a kit for gluten testing is not a magical cure-all for the hassles and dangers of navigating a gluten-free lifestyle, test kits like GlutenTox Home can still be very helpful in certain situations. One area that's stressful for all gluten-free eaters is eating at a restaurant; while other tests and sensors have advertised themselves as suitable for use while out and about, we suggest you use GlutenTox Home in the comfort of your own home or office.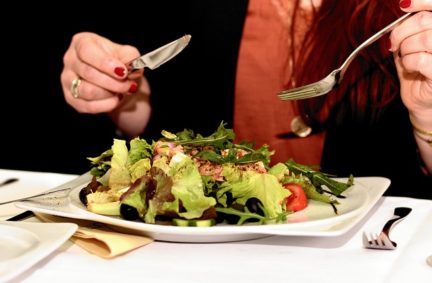 What can GlutenTox Home do?
The GlutenTox Home kit is based on the same science as our professional tests, which are used by food production facilities all over the world. You can use GlutenTox Home to test ingredients, finished products and liquids.
What can GlutenTox Home NOT do?
There are limitations with any test. GlutenTox Home can only tell you about the gluten content of the spoonful of food that you tested, so a test is a helpful data point, but it cannot tell you everything you need to know – there could be a crumb in another part of the dish, or a problem with the next batch of cookies.
Additionally, items where the gluten may have been malted, fermented, and/or hydrolyzed can be challenging for any gluten test (for example beer, soy sauce, and some personal-care products). Processing with high heat, large amounts of fat (like oil), and large amounts of polyphenols, tannins, and/or antioxidants can also impact test sensitivity. You can read more in our GlutenTox FAQ. We also encourage you to contact us prior to purchase to tell us about your planned tests.
Celiac, gluten sensitivity and dining out.
It can be a risk to eat out, whether you have a food allergy, sensitivity, or celiac. While products like the Nima sensor have advertised themselves as appropriate for restaurant use, we do not suggest bringing your GlutenTox Home kit to a restaurant.
This is for a few reasons. Firstly, the kit can take 15-20 minutes to provide results — your food would be cold by the time you got a green light! Plus, it's best to perform the test when you can focus and a busy restaurant can be quite distracting. Lastly, as we talked about above – the kit can only tell you about what's going on in one spoonful of food. Something like an errant crumb in a salad could easily avoid detection.
Whoa, I want to learn more about eating gluten-free at restaurants!
If you're interested in learning more about the challenges of staying gluten-free at restaurants, you may be interested in this study of gluten contamination in shared fryers, as explained by the Gluten Free Watchdog. Spoiler alert: don't eat food from shared fryers!
So what SHOULD I do when eating at a restaurant?
Nothing beats good old-fashioned communication: calling a restaurant in advance is a great way to learn if they will be able to accommodate your needs. Plus, you can tell them that you'll be coming in (just try to call when they aren't super-busy!). And talking with your server at the table is always wise.
Still, technology plays a role in food safety. Several websites review restaurants and collect customer reviews with an eye to allergen safety. Additionally, the websites of many chain restaurants detail their allergen and gluten management strategy. The right app can offer everything from gluten-free recipes to nearby restaurants with gluten-free menu items. A great source for finding an app that will work for you is The Best Gluten-Free Apps of 2020 from Healthline.
Happy (and safe) eating!
GlutenTox Home is easy to use
Effective on foods and beverages, this gluten test kit requires no special equipment and provides clear results in less than 20 minutes.
Some of the highlights for the GlutenTox Home Test Kits:
Can detect as little as 5ppm gluten.
No special equipment required
Reliable answer in less than 20 minutes.
Uses the G12 antibody to detect gluten from all gluten-containing grains
Shelf-stable and long-lasting.
Test for gluten in foods, liquids and ingredients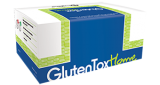 Need to test for gluten at home?
Professional quality, user-friendly. Clear results in less than 20 minutes.