This easy-to-use gluten test is designed for the home!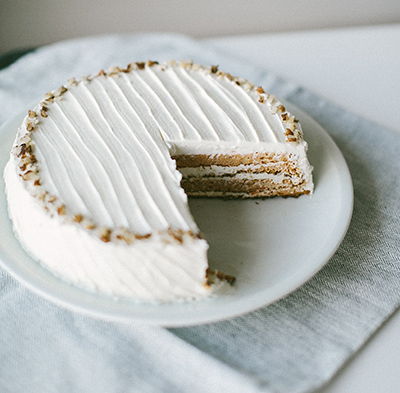 How many times do you find yourself staring at what's on your plate, wondering if it's safe? Maybe Aunt Susie promises the cake she baked is gluten-free. Or one of your favorite pre-diagnosis foods doesn't have any red flags, but it isn't labeled or certified gluten-free. Perhaps you suspect something in your cabinet is causing a reaction, but you aren't sure what.
Enter GlutenTox Home, an easy test kit that finds gluten in foods, drinks, and even on countertops (some modifications required). And the best part? You can do the test at home, no lab equipment required.
GlutenTox Home detects the toxic fragment of gluten in wheat, barley and rye, so that you know if something is unsafe for people with celiac disease. You can set the test to detect 20ppm or 5ppm, whichever you prefer.
Start to finish, the process takes 10-20 minutes — so it isn't for use at a restaurant or for every meal. When it comes to spot-checking ingredients, proofing special-occasion foods, or ferreting out those last traces of gluten in your home, though, it's ideal.
Essentially, the steps are:
Drop a spoonful of whatever you're testing into the yellow-capped vial.
Shake for 2 minutes and let settle for 5.
Drop a few drops of the solution into the blue-capped vial and give it a quick mix.
Drop a few drops from the new solution onto what looks like a pregnancy test. (Really, it does.)
Let it sit for 10 minutes, then read results: a pink line means gluten above the threshold you chose to test to. If the item is high in gluten, you'll see the pink line appear in as little as 60 seconds.
The test uses an antibody called G12, which was developed to identify the 33-mer peptide of the alpha-gliadin molecule: the part that's most toxic to those with celiac disease. Because the antibody is so specific, the test is ideal for use with hydrolyzed, fermented or heat-treated foods whose molecules get all broken up and rearranged. It's also antibody that's used in all of professional GlutenTox test kits.
A couple of other odds and ends to share with you:
If you have a medically-diagnosed need for a gluten-free diet, GlutenTox Home is a qualified expense. You can use your Health Savings Account or Flex Spending Account to purchase it with pre-tax dollars.
Have a school-aged child interested in using GlutenTox Home for a Science Fair project? Check out our resources, just for students!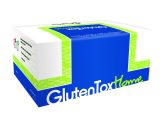 Need to test for gluten at home?
Commercial-quality, user-friendly. Clear results in less than 20 minutes.