A demonstration of cross-contact risk in bulk foods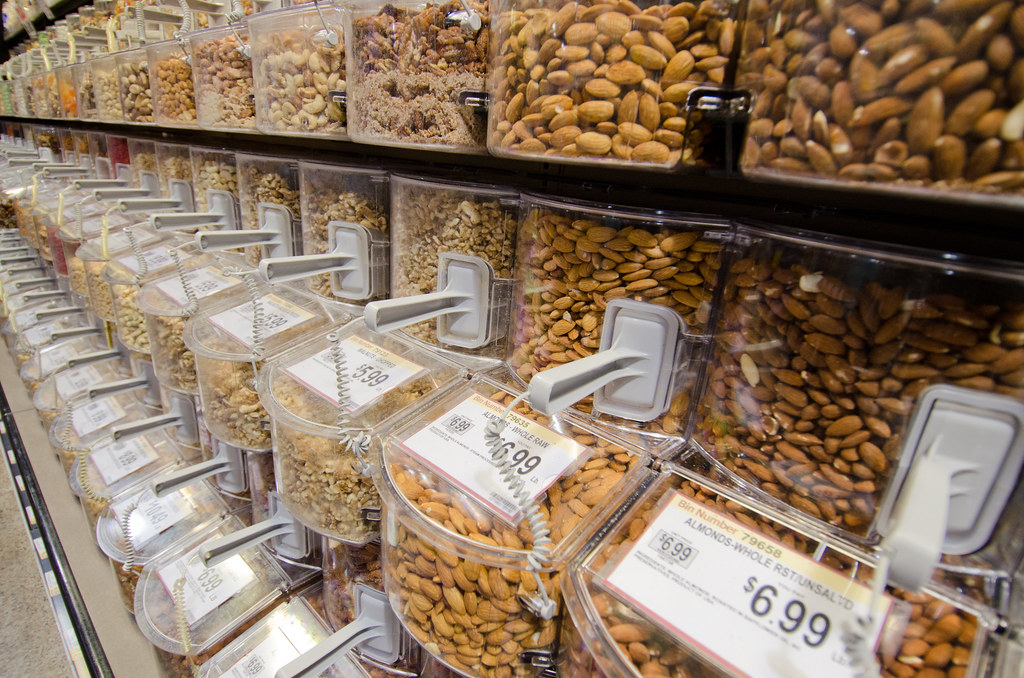 As the school year gets under way, we know science fairs are on everyone's mind! A science fair project that demonstrates the tricky reality of living gluten-free can be great fun for a gluten-free child – and educational for the child's classmates!
Because cross-contact is a very real concern for someone with celiac or a sensitivity to gluten, we've developed a school science fair project suitable for students of all ages that uses GlutenTox Home to demonstrate the risks of inadvertent gluten transfer in the bulk aisles of supermarkets.
Your Hypothesis
Inherently gluten-free bulk foods have a risk of cross-contact through proximity to and/or shared utensils with gluten containing foods. Variables within the design of the environment can increase or decrease the likelihood of gluten contamination. 
What you'll need:
A collection of at least 5 samples of bulk foods (see below)
Enough GlutenTox Home tests to have one test per sample
One individually wrapped plastic utensil per sample
One sealable collection container (you can use the bags provided by the grocery store) per sample
Any inherently gluten-free item can make a good sample:
Chick Pea Flour
Almond Flour
Nuts
Dried Beans / Lentils
Snack Mix
When you visit the grocery stores, be sure to note the many variables found within the bulk food department. Are the scoops attached to the bins or can they be moved from one bin to another? Are the bins open for scooping, or is there a lever to pull to dispense product? How much of the bin is open to the air? Are the gluten-containing items (wasabi peas, wheat flour, couscous) stored in proximity to gluten-free items? Ask an employee how often bins are emptied and cleaned out, and how often the stock items are rotated within bins (ie, does the bin currently containing dried lentils always contain dried lentils?)
You may want to identify one type of sample – for example, chick pea flour – and collect 5+ different samples from different locations that have a range of environmental variables. Or you may want to collect 5 different inherently gluten free samples from one location. Just make sure to note the details associated with your samples.
Method
The following steps are a suggestion, but feel free to modify the experiment in whatever way you'd like.
Step 1
Use the scoop provided by the grocery store to collect your sample. Make sure to securely seal your bag so that there is no possibility of cross-contact with your other samples.
Step 2
Make sure to note any environmental variables about storage, location, and portability of the utensils.
Step 3
You can collect all of your samples and then test, or you can test samples as you collect them. Either way, you'll want to test each sample for gluten at 5ppm and record the results. See some tips, below, to ensure the best possible results.
Tips for successful testing!
We suggest you test for gluten at the lowest threshold of 5ppm. Most importantly, be consistent with the threshold you choose for all your tests.
Prepare your samples carefully and organize all your materials before you begin!
It's important to analyze the test strips promptly at 10 minutes. After that, results can appear to shift: faint positives can fade or appear, and strong positives will fade a bit over time.
Taking a picture of the test strips at the ten minute mark is a great way to document your findings.
If you want to repeat the experiment, you'll need to plan for purchasing additional tests.
We always love learning about other ideas for gluten-free science fair projects; please feel free to contact us any time to discuss your student's plans for his or her own gluten-free experiments. We may be able to troubleshoot or provide suggestions on how to structure the experiment for maximum gluten-free learning.
If your child has already completed his or her project, we'd love to see it! Email us details if you'd like your child to be considered for a spot as a featured guest blogger on our site.
So You Know: The difference between cross-contact and cross-contamination
So many times, the terms are used by the general public interchangeably. But in many parts of the food service industry, contamination is used only for possible contamination by a pathogen (think listeria or salmonella). Cross-contact is when an allergen is inadvertently transferred to a food that does not contain an allergen.
Cross-contamination is a common factor in the cause of foodborne illness, and proper cooking of the contaminated food in most cases will reduce or eliminate the chances of illness. For allergen cross-contact, cooking does not reduce or eliminate the risk. A person with a food allergy will have a reaction to the food whether it has been cooked or not.
Often times, there is inadvertent confusion between the two concepts of cross-contact and cross-contamination. Clarifying the use of these terms is simply another way to dialog clearly about the risks celiacs face in participating in every day activities.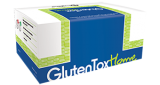 Need to test for gluten at home?
Commercial-quality, user-friendly. Clear results in less than 20 minutes.