It's never been easier to test surfaces for gluten contamination!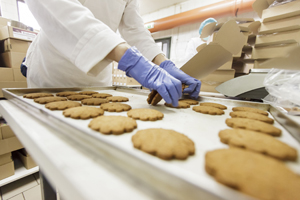 We are pleased to announce our newest test kit: GlutenTox Pro Surface is designed to meet demand for a surfaces-only test. Each kit comes with everything you need to conduct 50 environmental tests. Our more familiar kit, GlutenTox Pro, is still available and can be used to test ingredients and surfaces.
We know it's important to be confident that your product is safe for your customer. GlutenTox Pro Surface is designed for facilities that produce both "traditional" and gluten-free items, ensuring that the manufacturing environment is free from traces of gluten.
Are you implementing or developing a food safety plan? GlutenTox Pro Surface can be a great tool, giving you immediate and accurate results. The tests are easy to conduct and don't require lab equipment, and implementation along your production line is easy.
GlutenTox Pro Surface is:
Familiar: The same simple process you know from GlutenTox Pro
Accurate: G12 antibody detects gluten from all toxic grains; no false positives
Quick response: A reliable answer in less than 11 minutes
Easy: No special equipment required; everything is included in the kit
Reliable: Shelf-stable and long-lasting
Cost efficient: competitive pricing and volume discounts available
Contact us to learn how GlutenTox Pro Surface and GlutenTox Pro can be used to keep your products – and customers – safe.